June – July 2017 Welcome to the Machine
And so off we went….to visit family, at the heart of The Machine, as Paul Kingsnorth might say…. But more of him later.
This was a chance to catch up with Tony, Jackie and Joss, the new additions to our family. It was also a chance to visit America,
something that hadn't really been high on my agenda, since first visiting in 1986.
But first we returned to a London reeling from the horrors of the
Grenfell fire and it, on retrospect, felt much more a prelude to seeing two societies steeped in the consequences of capital accumulation and an institutional disregard for anything or anyone that didn't support our evolving status quo.
I'm not going to go in to a rant here, but suffice to say that both Grenfell and what I saw as a post slave, near apartheid society in USA, put many things I am trying to do in xaouen, and my sadness at Finn's move to UK, in to perspective.
My son, I love you…. And little as it might be, what we are doing in xaouen is definitely on the right path.
We might make no great changes to anyone but ourselves, but that of itself is enough.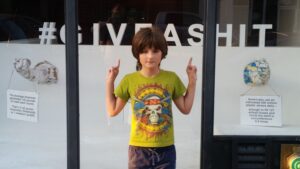 Let's just leave the machine and forge our own futures.
What I saw in USA, short though our stay was, was a society sick in itself. Lost in capitalism gone mad and a humanity isolated and impoverished.
Of course that isn't to say we didn't have fun, but it felt sick. …. Gross… and I must admit I wouldn't want to return. I find far more that interests me elsewhere in the world, in the less industrialised and so called "developed" worlds.
Having said that we did manage to have some excellent fun out in the Adirondacks which were simply stunning. We got as far as Lake Saranac and intended to camp, having booked kayaks and rented cooking kit from http://www.adirondackoutfitters.com/
I give this detail as they were simply amazing. Remarkably helpful and tremendously well informed. Just what we needed.
We'd planned a few days kayaking and wild camping up on the lakes, but had to cancel due to the weather and our tents. You really could do this even if it's wet… well you get wet in the lakes, but you need somewhere dry to sleep… and we didn't have that.
Again I appreciated what we had at home in our habibies and how easy it is to take the easy access to stunning countryside for granted.
A little further on, at Bolton Landing we found https://adirondackextreme.com/ which was several hours of high wire fun in the trees. They recommended Wild Waters Outdoor Centre, where we had a full day white water rafting. http://wildwaters.net/
Given the amount of rain we'd had, the Hudson River was full and power filled. Even the guys taking us were obviously excited and again, it was great to watch Finn experiencing live, happening before you, adrenalin rushes as we literally bounced, dived and plummeted through the course of the trip. I'm absolutely sure he'll remember that one.
In many ways, the best thing about USA was the ideas it began to germinate for xaouen and around. There's no doubt that there's great potential for kayaking and even high wire fun. There's also opportunities for small group family wild camping and I recently saw a great idea involving families travelling by donkey from place to place, though that was in France and has…"OMG, you could do this around xaouen" written all over it! http://en.monedies.fr/Accueil.htm
In NYC, I came across another very inspiring idea that has been bumping around my old grey matter for a while, that of developing CSAs but as part of an urban (food) poverty reduction program. I came across this site in the Guardian, of course.
https://www.theguardian.com/us-news/2017/jun/12/new-york-city-food-justice-community-garden-libertad-urban-farm
I tried to contact them and organise a visit, but alas it didn't happen.
More importantly, this, as with other examples, show what people are striving to do….yes, it's inspirational.
There's room for interpretation for Farm Finn, but, given that I'll be needing to spend time in the Uk, room to begin to thinking how such a project might evolve around there.
I'm excited.
But more excited to get back to Farm Finn and bring dreams to reality…..here's finn dreaming…. Let's see what we can do with reality back in Loubar!
---